Testimonials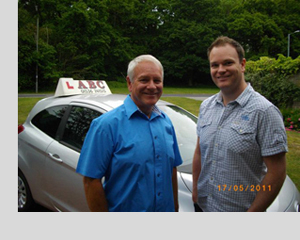 ALAN BROWN
I had lessons with ABC a number of years ago. I needed to drive for work. I found the experience to be both educational but also enjoyable. I looked forward to each lesson and progressed rapidly. Recently, my daughter reached 17 and I had no hesitation in sending her to ABC Motoring School for lessons as they are professional and trustworthy.

JOHN HAY
When I was 17, I started driving lessons with ABC. I found that I picked up driving really quickly under the guidance of my instructor, Harry, who has been a driving instructor for a long time and therefore knows all there is to know about passing the driving test. I passed first time.

NATALIA DOUGAN
When I started driving lessons I went with another school. They were a bit cheaper but I just wasnít getting anywhere. My Dad told me to go with ABC and right from the start, I felt more at ease and seemed to be progressing quicker. I realised my previous instructor was not covering all aspects of driving and just seemed to drive around doing the easy stuff. My brother and brother-in-law now take lessons with ABC and I would recommend them to anyone.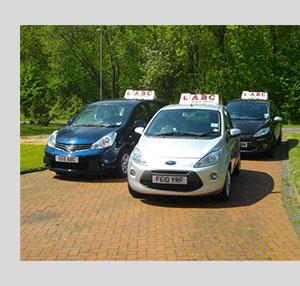 BEN GREEN
I couldnít wait till I was 17 and able to drive and so arranged my first lesson with Harry on my birthday. I picked up driving very quickly and passed my test first time without having too many lessons. The tuition was both professional and friendly. I would recommend ABC to anyone. They give an honest opinion when it comes to applying for your test and donít try to make you have unnecessary lessons.

ALEX WILLIAMS
I started to have lessons whenever I was 17. I went with ABC because they were local and I had heard they had a good reputation. I wasnít disappointed. My driving got better and better and I passed my test first time. I have recommended ABC many times to my friends and will continue to do so.

ANDY WILLAN
I had around ten lessons about twelve years ago with a different school, but didnít seem to be getting on well. So I stopped my lessons. Then I began driving with ABC and could see myself progressing, all in less than three months. I was able to pass my test first time with no minor faults. I would recommend this school to anyone.

REBECCA GREEN
My brother had lessons with ABC and got on very well, so when I was 17, I started. I enjoyed my lessons very much. My instructor was very patient with me. I found my lessons were good value and there was no time wasted in idyll chat at the side of the road like some of my friendsí instructors did. ABC were always reasonably on time and I was never let down. I am happy to recommend my friends to ABC.

GARY ROBINSON
I started having lessons with ABC as soon as I was 17. My instructor, Harry, was easy to get on with and helped me through every stage of driving, with patience, until I passed my test. He taught me how to drive for life not just to pass my test and, being young, he also made me realise that speed isnít everything. Harry gave me an honest opinion about when to go in for my test and I could recommend Harry and ABC to anyone.